One of the most important steps to consider if you are considering entering the forex market is choosing a reliable forex broker. Let's first know who a forex broker is and what he does.
Forex brokers are people who help forex traders open trading accounts so that they can start trading. A stock exchange is needed through which traders can exchange their currencies based on the international banking system. Since forex traders cannot trade directly, they need brokers who can help them buy and sell currencies. The next question comes: how do brokers make money? Well, they charge commission. Since the percentage of commission can be very high, you need to make sure that you choose a trustworthy and reliable broker for yourself. You must consider certain factors that can help you choose a great broker.
Explore The Forex Brokers Available On The Internet:
Firstly, you must understand that the forex market is vast, and you will find many forex brokers working. It is not feasible to go through each of them personally. Hence, you can search the internet to look out for a reliable broker with whom you can start trading. Additionally, you can check out their portfolio and costs so that you do not trap yourself with a scammer. If you are a new trader, be cautious and read every detail about the forex broker.
Determine The Type Of Broker You Want To Work With:
There are various types of forex brokers available in the market, so you need to decide what type of broker can fulfill your trading needs perfectly. While there are advisory brokers who help discuss your investment, there are others who work on cheap commissions. Depending on your needs, you can select one. However, you should be careful when selecting a forex broker as they are going to manage your money.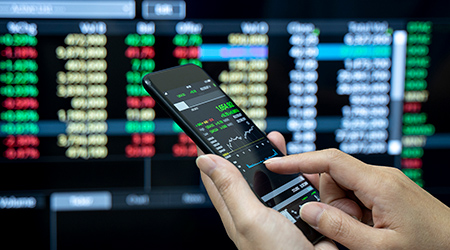 Compare The Commission Charges:
Every broker provides a complete chart of their commission rates to the clients. You can also compare the commissions of different brokers along with the services offered to scrutinize your list. In case your investment is more extensive, they will charge a higher commission. On the other hand, some brokers also charge per trade.
Always Monitor Your Account:
You cannot by any chance let your broker become in charge of your trading account, which is a crucial aspect to keep in mind. It is not advisable to trust your broker blindly and keep an eye on your account so that there is not even the slightest possibility of a scam happening. 
Always Get An Idea How Your Broker Works:
From a technical standpoint, the working method of your chosen forex broker is significant. You can never become an experienced trader if you have no clue how your broker operates. So, learning about your broker's strategies and techniques is a good idea. Additionally, before you choose any broker, you must ask him to explain to you about his functioning aspects.
While some regulators have set the maximum leverage amount, others have no limitation on the amount of leverage. Depending on your leverage needs, you can decide on a forex broker, but you must never forget that the higher the leverage, the greater the risk.
Most forex brokers offer access to a demo account, especially to new traders. It assists them in understanding the trading environment well using virtual money. Demo accounts can greatly help to check the broker pricing and service quality. Hence, you can choose a broker that offers the facility of a demo account. But, keep in mind that the demo account comes with an expiry date, after which it stops working.
You must always deal with authorized brokers as they are regulated. It assures the traders that if something goes wrong, then the regulator will be able to intervene. 
The best way to find if any forex broker is reliable is to check its reputation. Researching top forex brokers can assist you in choosing the right option. You can check the reviews, testimonials and awards, if any, that can speak of the broker's reputation. All these things help you determine if the chosen broker is trustworthy or not.
Check For Customer Support:
In case of any technical issue, you may wish to reach out to the broker instantly. This is only possible if the broker offers you a 24*7 customer support team to answer your queries. You must check if your issues will be sorted out efficiently or not. 
Final Wording:
There exist thousands of traders working in the financial market to cater to diverse trading needs. Hence, you must choose a forex broker best suited for your investment needs, tastes and preferences.